On-Road Assistant & Event Recorder
Meet TruView Pro
The TruView Pro is invaluable in protecting your daily commute. Just mount it on your car's windshield and enjoy complete peace of mind while driving or parked. It provides you photo & video evidence to fight wrongfully issued traffic tickets, claim insurance for accidents, and just its presence in the car deters theft & vandalism.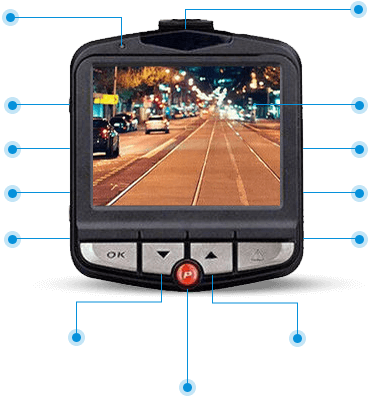 Status LED Indicator
Power Button
MicroSD Card Slot
Mode Button
Menu Button
Connector Port
Screen
DC-IN/Data Transfer Port
AV Outlet
File Protect Button
Up/Mutton Button
Record/OK Button
Down/Screen Off Button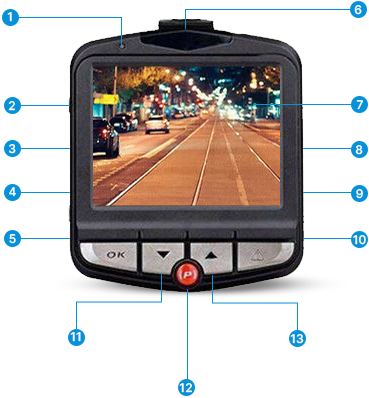 1.

Status LED Indicator

2.

Power Button

3.

MicroSD Card Slot

4.

Mode Button

5.

Menu Button

6.

Connector Port

7.

Screen

8.

DC-IN/Data Transfer Port

9.

AV Outlet

10.

File Protect Button

11.

Up/Mutton Button

12.

Record/OK Button

13.

Down/Screen Off Button
With the money saved on theft related damages, traffic tickets & insurance claims, the dash camera practically pays for itself! Order yours today to drive safe & drive smart everyday!